1. Beach of the Cathedrals, Spain –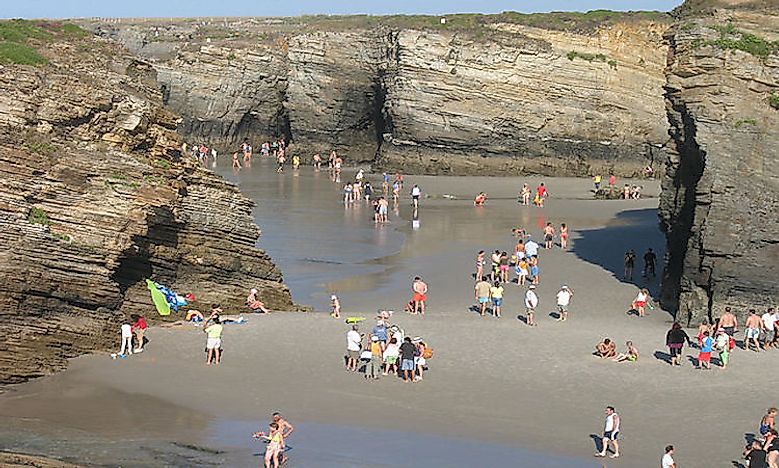 The Spanish beach, the As Catedrais beach, also known as Praia de Augas Santas or the 'Beach of the Holy Waters' is a beach to be visited by those who seek to discover the jaw-dropping wonders of the world. The beach is located in the Ribadeo municipality of the region. The beach provides a spectacular sight with natural arches and caves that can be seen only during low tide. During high tide also the beach can be accessed for swimming. During low tide, the Beach of the Cathedrals is a place that inspires the awe, and one can wander along the magnificent sea caves and majestic cliffs. The caves occur in a variety of sizes from small cracks in the rocks to massive openings. Sand corridors between rocky blocks, tall rocky arches, dozen-meters-long caves and other geologic wonders meet the eye of those visiting this beach.
2. Anse Source d'Argent – Seychelles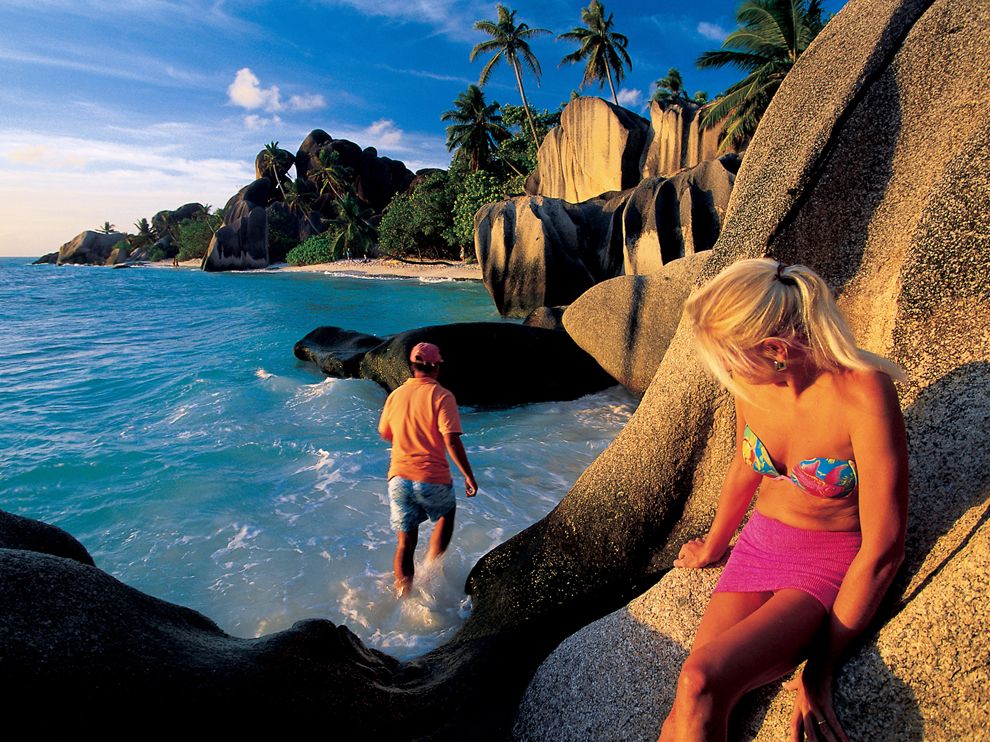 The most beautiful Beaches around the world Anse Source d'Argent, located in La Digue, the third largest inhabited island of the Seychelles. A major contender for the top spot, this ribbon of sand on the island, La Digue, mixes salt-white and flamingo-pink sands to create one of the most photographed beaches in the world.
A reef keeps the water calm, so make the most of rental snorkels to explore the shallow waters, after which you can explore granite boulders further inland.
The nearby restaurant, Lanbousir, offers local Creole dishes, including the tempting fruit-bat curry. DIY lovers can fix their own picnic from a supermarket just five minutes from the beach.
From the Seychelles' main island of Mahe, take a ferry to the jetty at La Passe, on La Dique Island. From there flag down an ox-cart to L'Union Estate. A footpath leads to Anse Source d'Argent. There's a small entrance fee for non-residents.
2. The Baths, British Virgin Islands –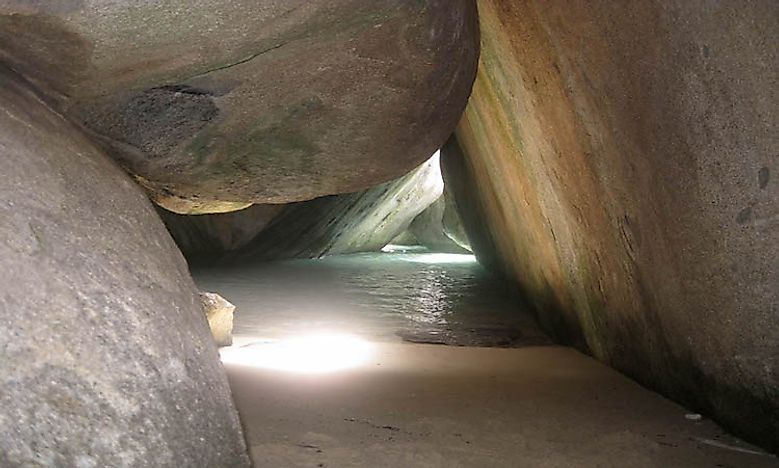 A beach area with a unique landscape, the Baths is located on the Virgin Gorda islands of the British Virgin Islands. The area features unique geological formations and is one of the biggest tourist destinations in the region. The landforms of the area is a result of past volcanic activity and weathering. Here, granite boulders remain strewn along the land that is the result of weathering activities active for geologic ages in the area. The beach area is thus riddled with tidal pools, archers, scenic grottoes, tunnels, and more interesting landforms. The Baths thus provide a thrilling beach experience to tourists visiting the site. The area is designated as a national park due to the extreme geologic significance of the area. Swimming and snorkeling are popular activities here.
Go to comparetravelmarket.co.uk and Book your cheap holiday.